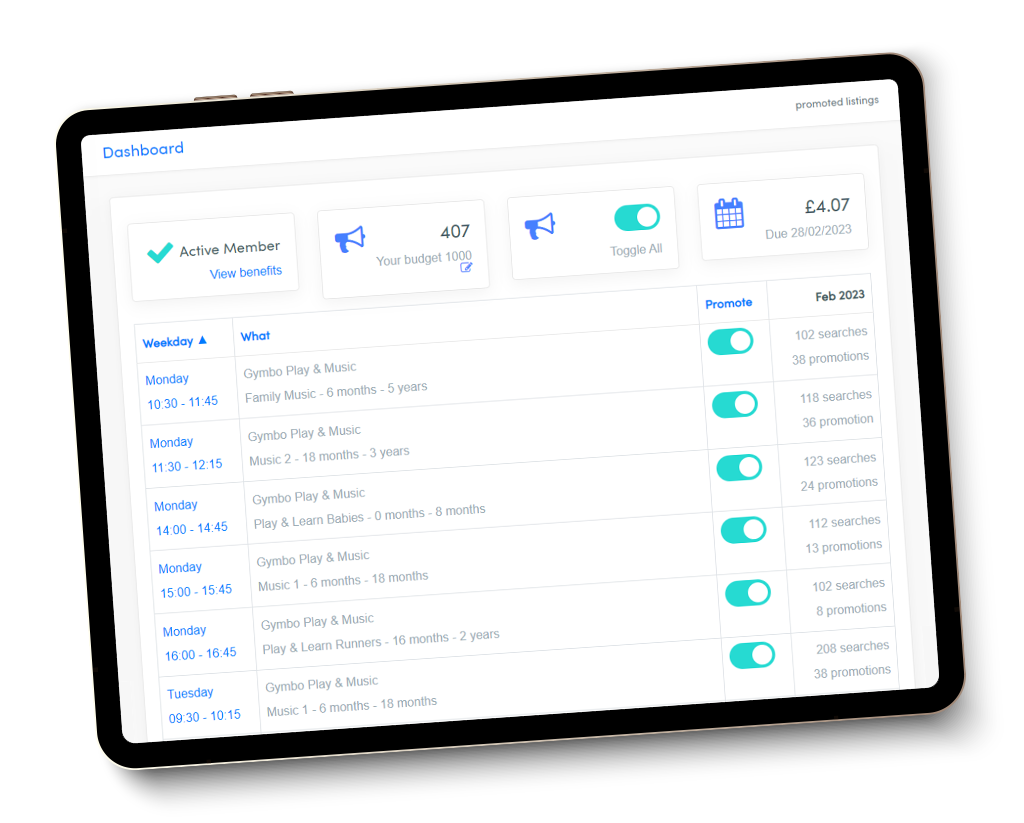 Stand out from the crowd with promoted listings
When you turn on promoted listings, your class will appear in its normal position in the search results as well as in the promoted section, helping to increase brand awareness amongst your target customers.
You can choose as many or as few of your classes to promote, and set a limit on your monthly maximum budget. 
We at Happity figure out the costs by counting the number of times your class is promoted to the top of a matching search and bill just 1p per search.
That means 1000 searches costs just £10.
Make sure you're at the front of the queue when parents are booking their activities.
There's no minimum budget so get started with as little or as much as you like to test it out.
Ready for promoted listings?