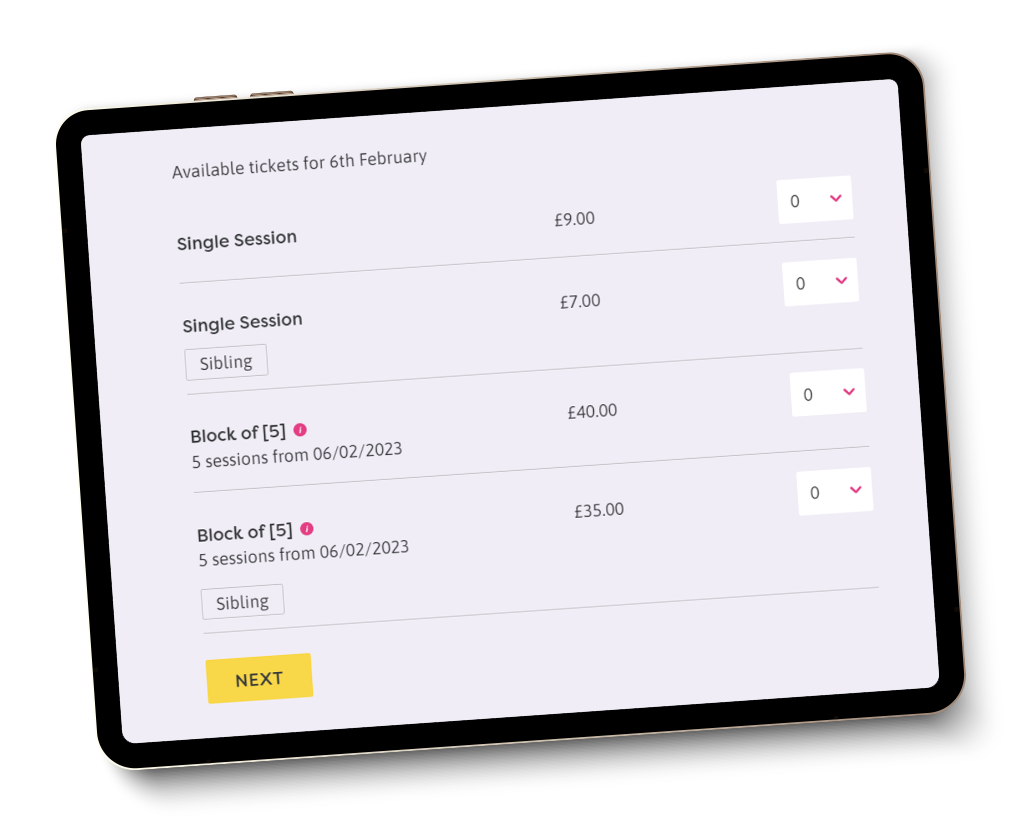 Take all the hassle out of admin with Happity Bookings
Once you become a member you can use our booking system, at no extra cost.
Designed with class providers in mind, we've worked hand in hand with our members to create a bespoke bookings platform that gives almost everyone exactly what they need, without any added complications.
Membership (including access to our booking system) costs just £37.50 per year + VAT.
That's less than £1 a week.
We charge only 2.5% + VAT commission on bookings AND save money with our competitive rate of commission and first £500 of bookings commission free (to use within 3 months).
We know you didn't open your business to spend time tracking payments, fiddling with online portals and dealing with paperwork. Cost-effective, easy to use, and takes all the hassle out of your admin: our booking system is here to help.